Community Meetings with Parents & Community Members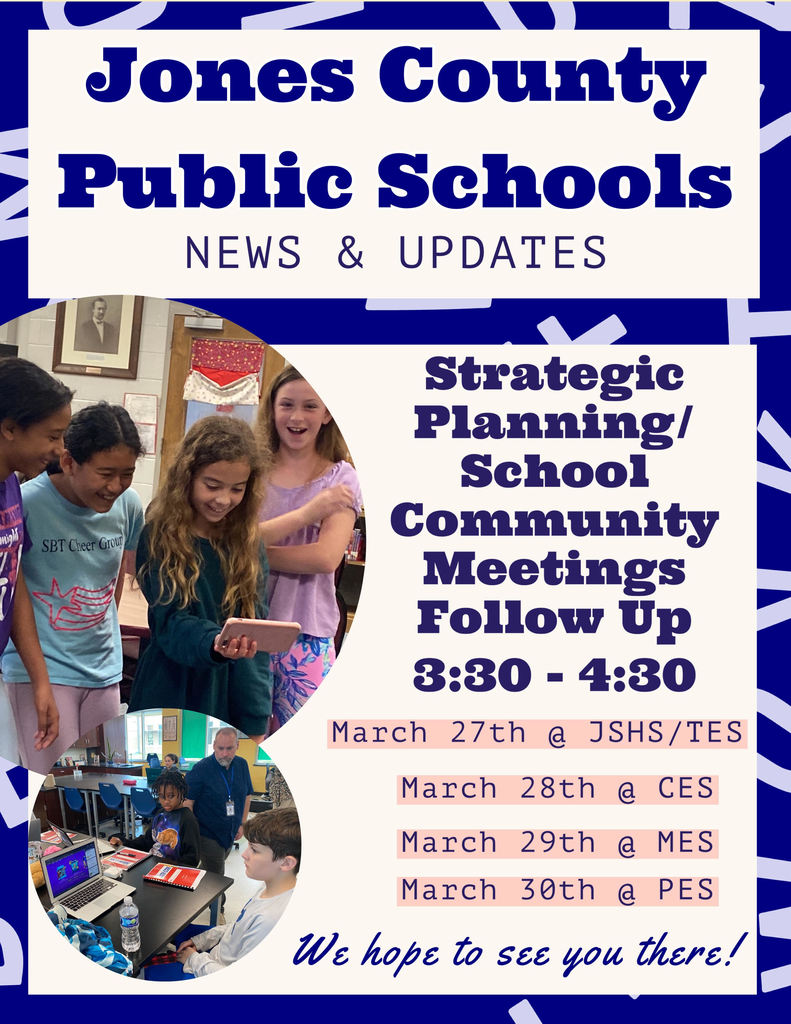 Community Meetings with Parents & Community Members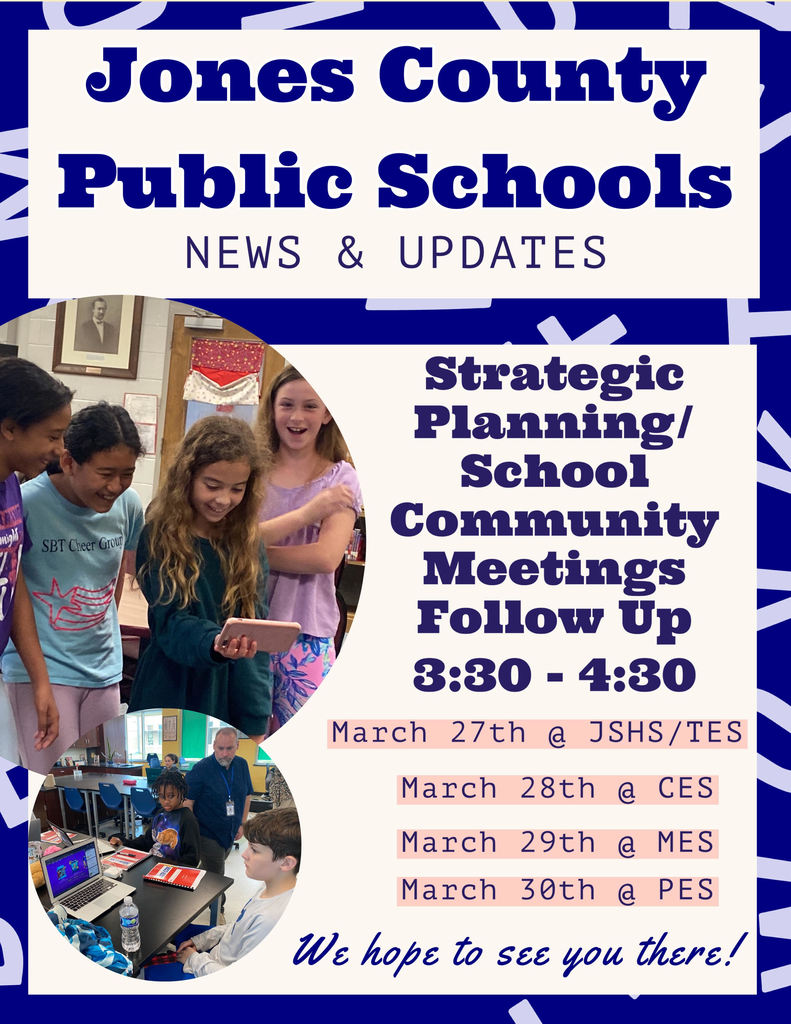 Meetings with Parents & Community Members

REMINDER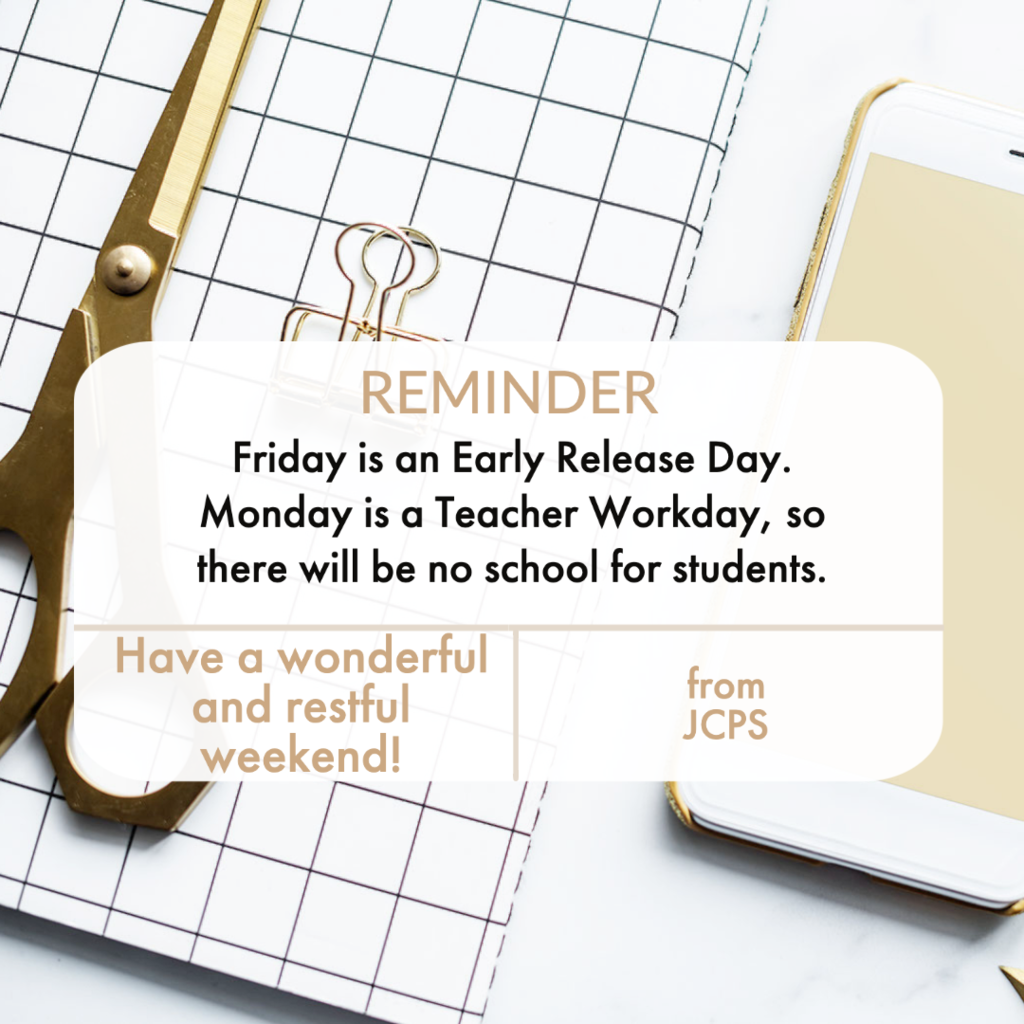 Approved 2023-2024 School Calendar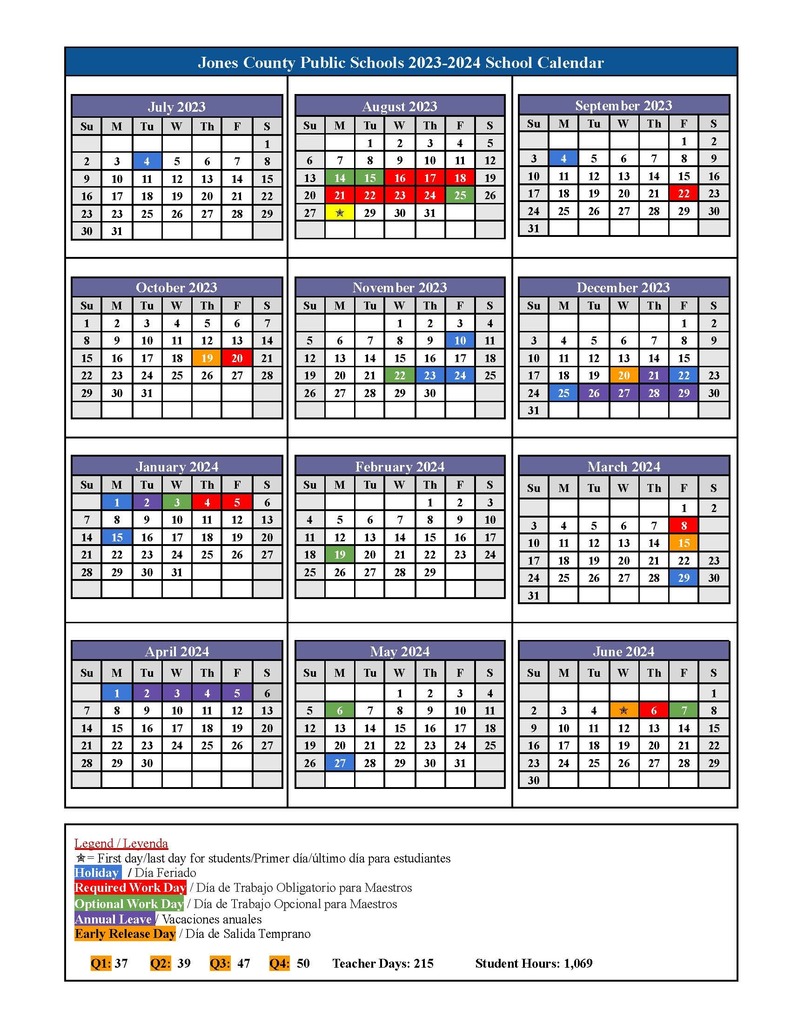 Community Meetings with Parents & Community Members
Good afternoon, We would like to inform you that bus 138 and bus 144 will be a combined route in the afternoon for the rest of this week. Thank you for your cooperation and understanding.
We apologize for any confusion, but Bus 131 and Bus 144 will be running on regular schedule this afternoon. We thank you for your cooperation with Jones County Schools.
Bus 144 will be a double run with bus 131 this afternoon. Sorry for any delays or inconvenience. Thank you all for bearing with Jones County Schools.

Community Meetings with Parents & Community Members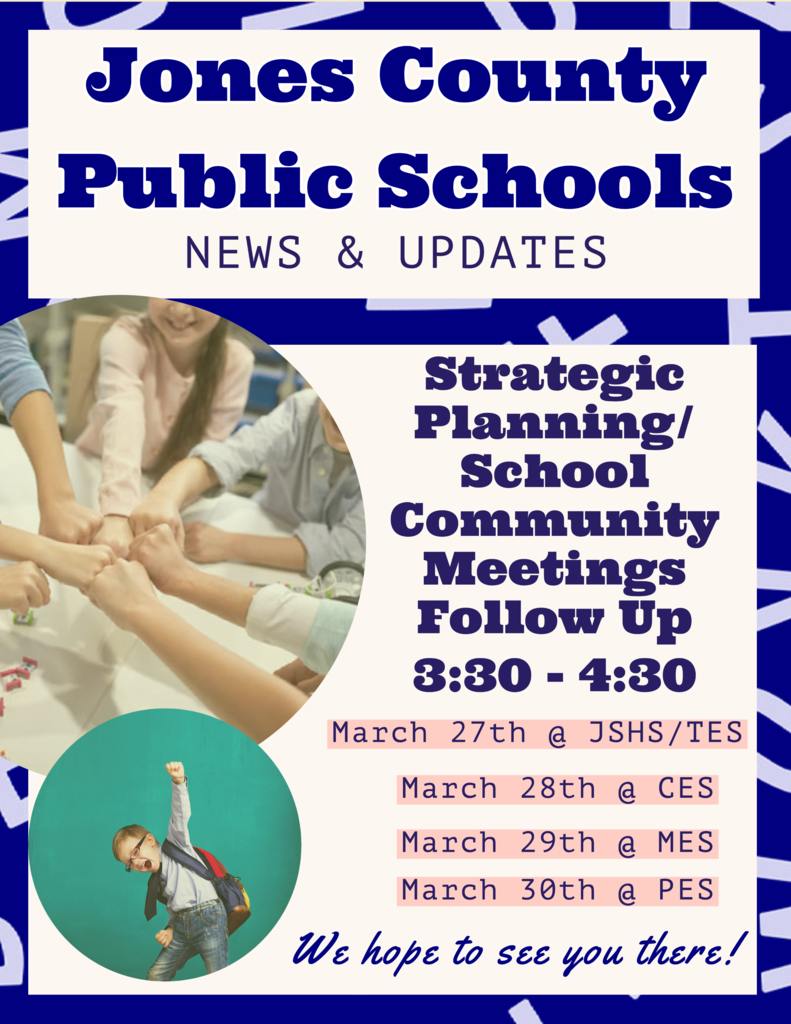 Abbey Nobles, Southeast Regional Teacher of the Year, visited Jones County Schools last week as part of her Teacher of the Year cohort platform #NCstoriED. Their goal is to step foot in every school district in NC and showcase the great things that are happening in each school district in NC. She spent the entire day visiting district leadership, schools, principals, and classrooms. "Jones Co. is a true community of student-centered instruction and staff collaboration to make learning and student support happen! It was a pleasure to visit all five schools and see how students, staff, and community all come together! It is truly a magical place where innovation and a family feel meet to ensure each student and teacher can be successful." - Abbey Nobles