Please congratulate our Jones Senior FFA members for their outstanding performance in the National FFA Invitational Quiz Bowl competition! The team placed 16TH OVERALL in the entire nation in this competition, also earning the FIRST PLACE spot among North Carolina competitors! We are very, very proud of this group of students and all of the great work they put in to represent the Jones Senior FFA Chapter!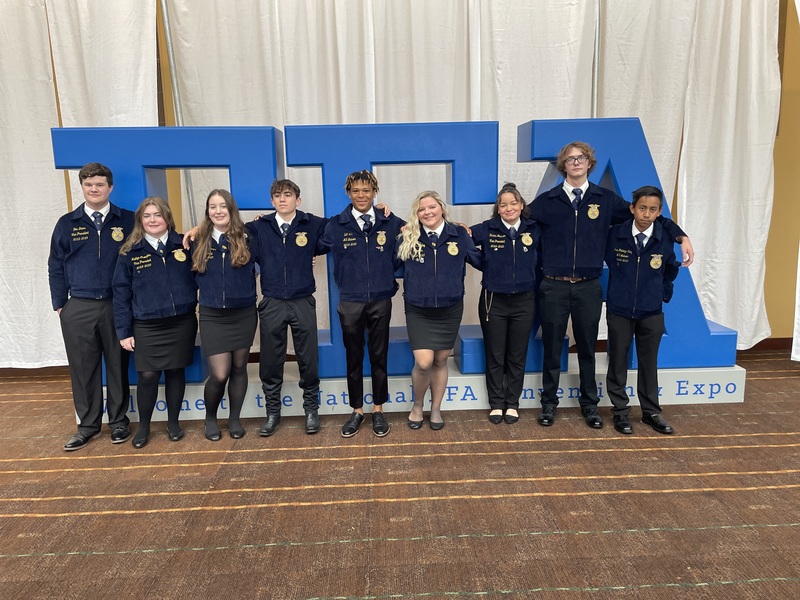 (L-R): Ben Davis, Kaitlyn Crompton, Mary Grace Murphy, Malik Toutah, DJ Hall, Skylar Dudley, Briana Jackson, Noah Todd, Edgar Penaloza-Ruiz

If you see these students next week, please congratulate them on their accomplishments!